Your business is made up of the people, equipment, and materials that mean the most to you. And they all deserve the cleanest water to meet their needs.
In the Granite State, our buildings often require an additional layer of filtration, due to the age and legacy of our communities. From arsenic in well water to potentially hazardous levels of chlorine, disinfectant by-products, or lead, your NH business could be negatively impacted by something you can't see or smell.
Whether you're located near Concord, Jaffrey, Nashua, the coast, or anywhere else in between — NH Tap can help you find the right solution for your commercial water needs.
Commercial water filtration products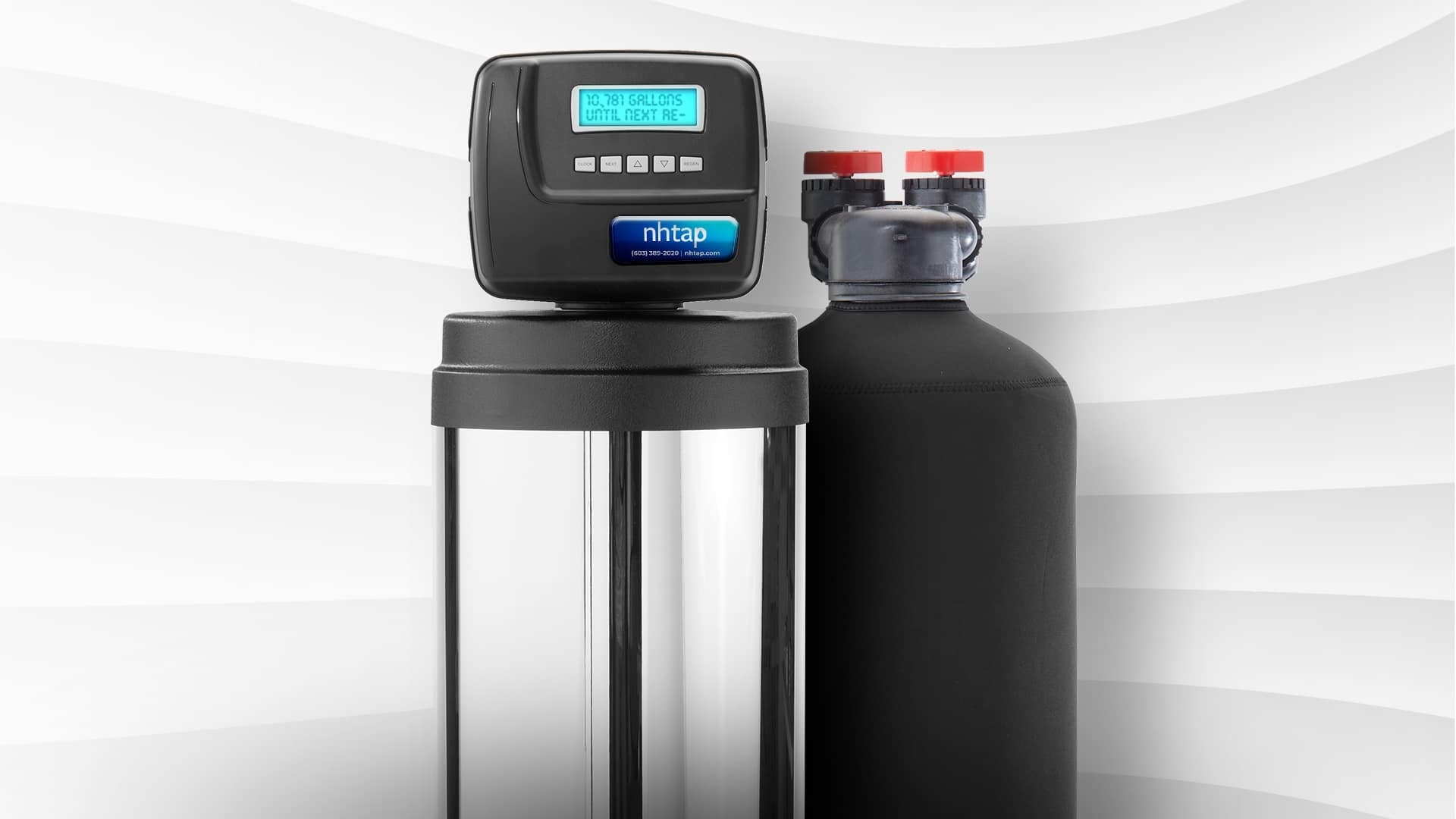 NH Tap Mainframe™
The NH Tap Mainframe™ is a superior Public Water Filtration System because it removes all contaminants from your city water and provides the safest, purest water for your people, appliances, and products.
How It Works
The NH Tap MainFrame™ water filtration system automatically captures chemicals and metals using intelligent purification. Using 3-stage filtration technology, our product controls each contaminant. A sealed design equips the system to restrain toxins, keeping them from bypassing the filter and going into your environment. The result is purified water delivered to every faucet.
---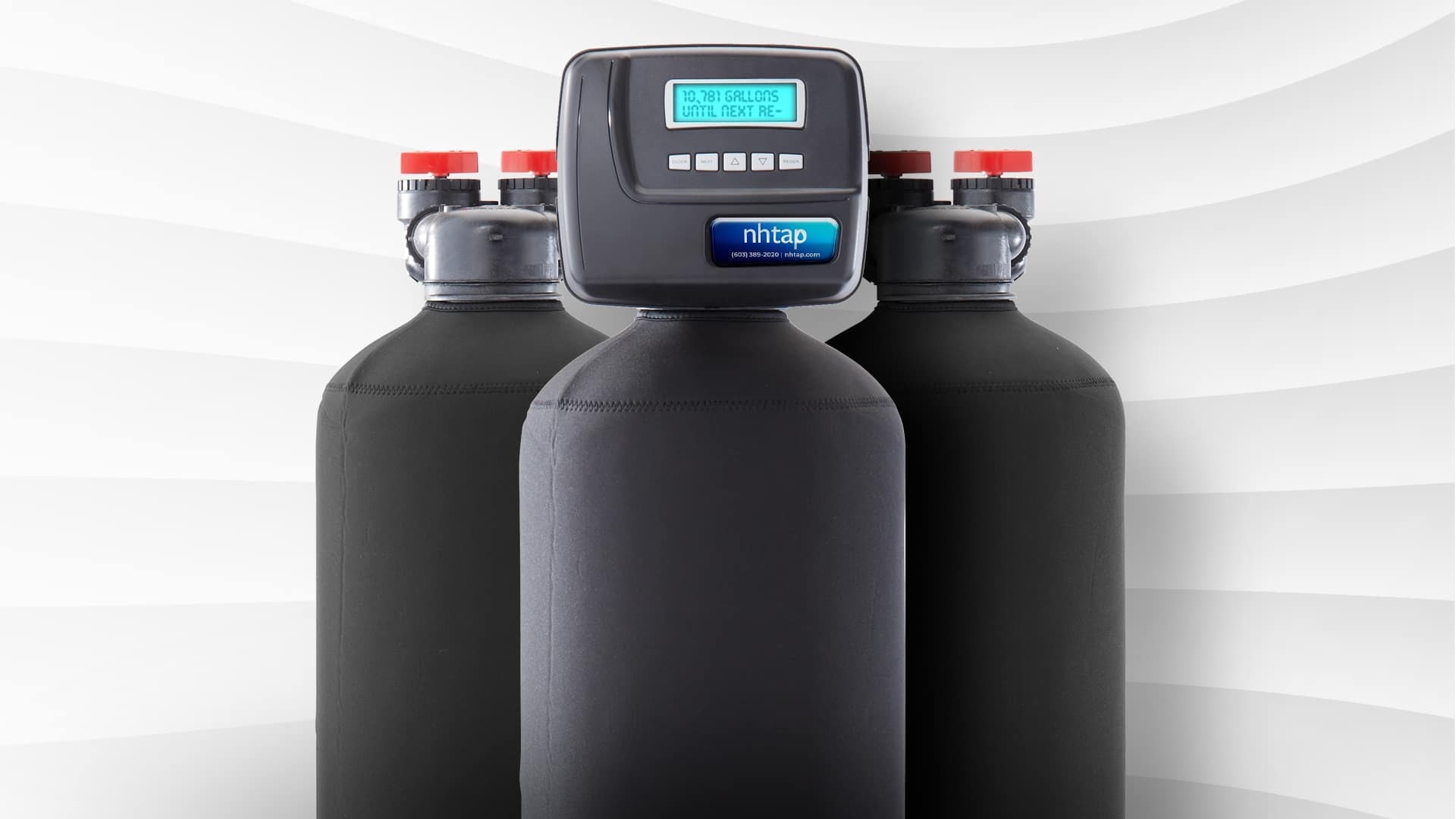 NH Tap Absolute™
Our NH Tap Absolute™ Home Purification Systems help you get the most out of your business's water supply by eliminating harmful contaminants, including arsenic (3+5) and corrosive groundwater, from your private well.
How It Works
The NH Tap Absolute™ Well Water Filtration System is a series of specialized filtration units, specifically chosen to remove the contaminants found in your well water. Each Absolute™ unit in your system targets a single contaminant — ensuring clean water for a longer service life at an unmatched price.
Avoid paying for a generic system that has unnecessary features and ensure clean water from the trusted experts at an unmatched price.
---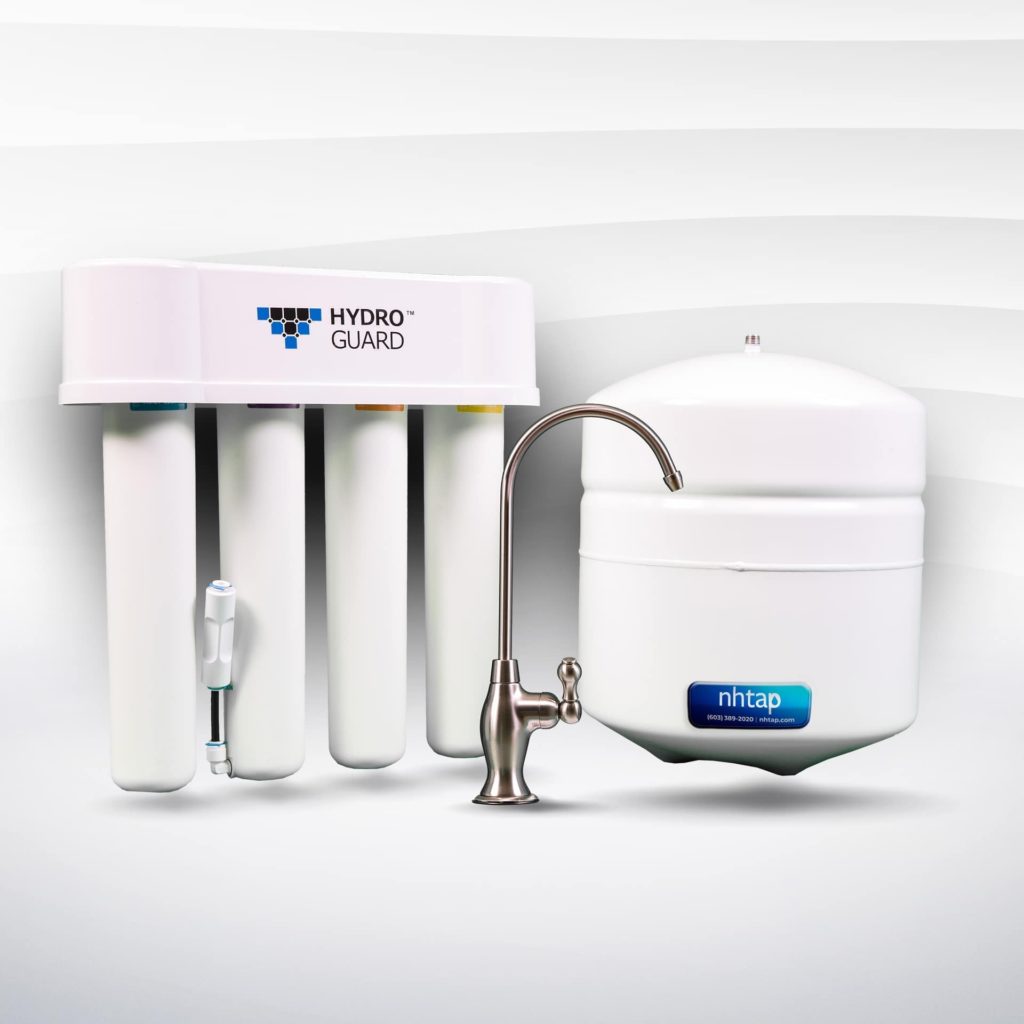 NH Tap Reverse Osmosis System
Our 4-Stage Reverse Osmosis (RO) system is better than your average RO system because it eliminates 99% of contaminants and includes a water pressure regulator, leak detector shut-off valve, and quick filter changes.
---
Benefits of NH Tap filtered water.
Besides removing contaminants and giving you clean, great-tasting water, our commercial water filtration systems are unique for a few reasons:
Designed and manufactured in New Hampshire for our local businesses
Optimized to remove the specific contaminants found in your water
Offers superior performance and longevity at a lower price point
Backed by Independent verification to remove contaminants to undetectable levels
The best part about working with NH Tap is that you know your business will run better and offer healthier water and products — for decades to come — with a simple and strategic water filtration system in place.