See if you qualify for a no-cost PFAS Filtration System.
Scientists call PFAS the "forever chemical" because once they are created, there is little you can do to get them out of everything, from the products they're in, to the environment and waterways. These chemicals are the byproduct of creating nonstick and waterproof substances, fire deterrents, and the like. And once they are in the human body, they don't break down. These PFAS chemicals have been linked to cancer as well as hormone, immune system, and fertility issues.
Here's where the PFAS issue gets real for New Hampshire homeowners: Did you know that 32% of New Hampshire municipal water contains PFAS. In addition to the municipal water, New Hampshire Department of Environmental Services (NHDES) has tested over 9,000 residential (private) wells across the state for PFAS and has identified over 3,500 wells that exceed the state's health limits of 12 parts-per-trillion (ppt). For what it's worth, we at NH Tap have been doing a significant amount of testing for concerned homeowners and we are convinced that those statistics are just scratching the surface of the number of New Hampshire wells that are contaminated with PFAS chemicals.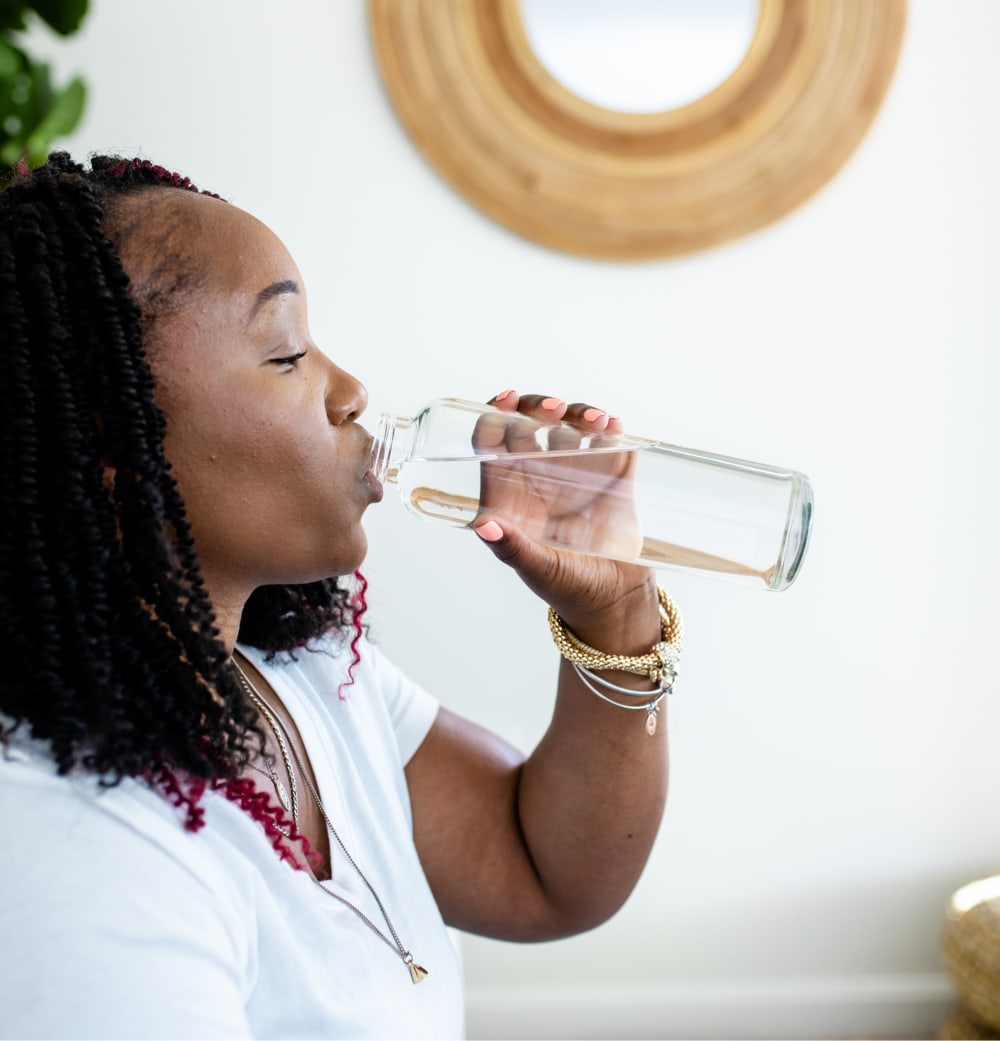 Health effects of PFAS in drinking water.
Per- and Polyfluoroalkyl Substances (PFAS) are a name for many different related man-made chemicals, including PFOA and PFOS. While these two proven carcinogenic substances stopped being produced in 2015, they are still found in 98% of Americans' bloodstreams, including infants. It accumulates in our blood, kidneys, and liver through absorption from inhalation or ingestion, impacting so many physical symptoms.
PFAS exposure has been linked to:
Increased risk of cancer
Male infertility
Miscarriage and preeclampsia
Cognitive development in babies and children
Compromise immune systems
Immunity against vaccines
Lower birth weight
Liver damage
Increased cholesterol levels
Increased risk of asthma
Hormone production
How are the PFAS issues impacting NH residents?
Our neighbors in Merrimack have been hit the hardest with PFAS issues due to the Saint-Gobain factory plant that produced the chemical. Their residents have elevated rates of several cancers when compared to the US averages. Several families are dealing with everything from autoimmune issues to cancers, and want answers linking their physical struggles with the PFAS problem.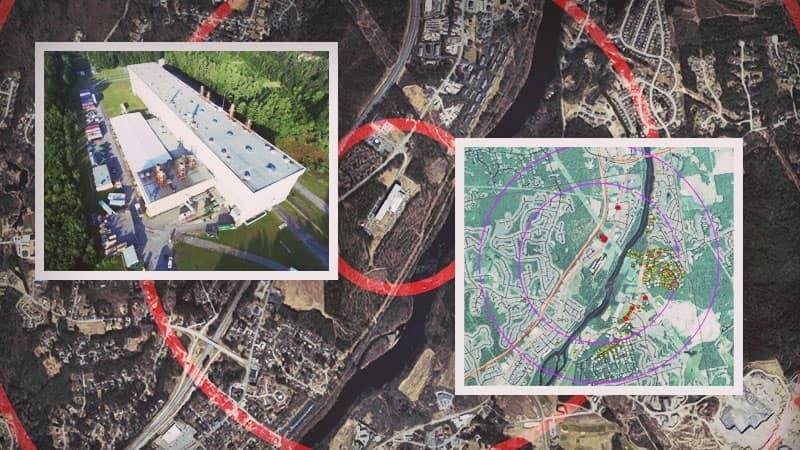 While Merrimack may be the hardest hit, PFAS isn't just limited to the surrounding Hillsborough County. The state has issued warnings regarding high levels of PFAS in the following towns:
Londonderry
Nashua
Hudson
Merrimack
Litchfield
Bedford
Amherst
Outside of the Merrimack area, close to the Saint-Gobain factory, 1,094 private wells have officially tested above recommended PFAS standards.
All of these concerns and more lead us to the questions — what is being done to mitigate the problem and how can families protect themselves against the effects of PFAS?
What is being done about the PFAS problem?
The US is moving toward nationwide monitoring of 29 PFAS chemicals in water supplies, but that only passed at the end of 2021. We still have much work to do to fight this national problem! But thankfully in our state, 2020 legislature set strong limits for PFAS levels including —
PFOA: 12 parts per trillion.
PFOS: 15 parts per trillion.
PFNA: 11 parts per trillion.
PFHxS: 18 parts per trillion.
From state mandates to exploratory testing, you can find all the information on PFAS investigation on the New Hampshire Department of Environmental Services (NHDES) webpage. We appreciate the state's transparency and their dedication to setting guidelines and checkpoints, but for families who have already been impacted or those living with concerns about their water, you do have other options.
Some New Hampshire towns have begun plans for offering affected residents with rebates towards in-home water filtration. While many of the details are still being ironed out, it would be worthwhile to look into whether any offers exist or are being considered for your community.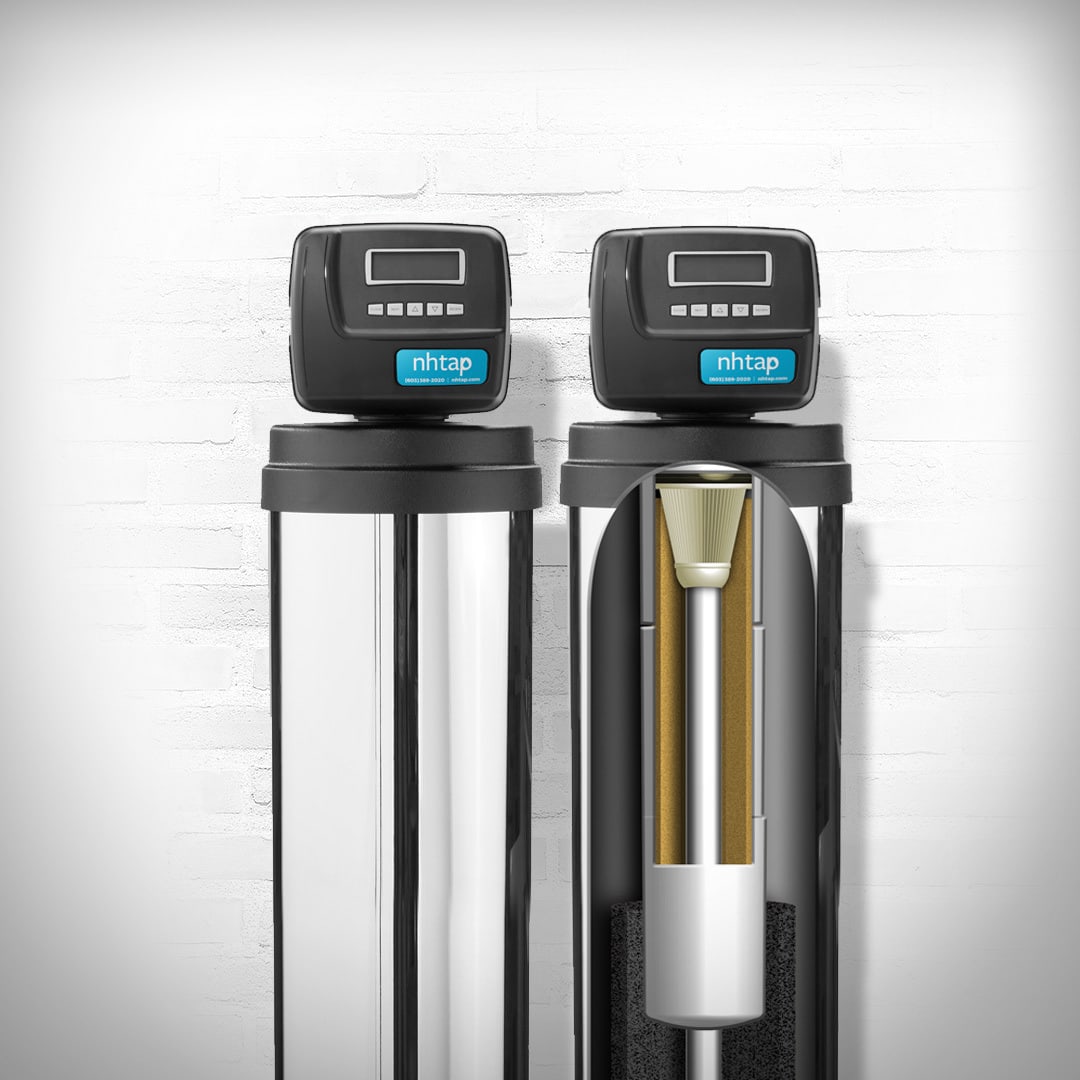 NH Tap is passionate about solving New Hampshire's water issues — and we're taking action. We recommend all New Hampshire homeowners get their water lab tested for PFAS chemicals. If you have city water at your home, PFAS testing is usually done and published by your municipality. NH Tap will be happy to look into what your town is posting about your water quality. If you have a private well, you will need to have your well individually tested through a qualified lab. This is a service we can provide, or you can have it completed directly by the lab of your choice. Pricing for a PFAS lab test typically run $200.
Simply sign up for a PFAS Lab Test to see what's in your water and what you can do about it.
---
PFAS remediation for New Hampshire residents.
Following a positive PFAS water test, the NH Tap team will put together a custom water treatment plan to purify and rid your water of dangerous impurities. The NH Tap MainFrame™ Whole House Water Filtration System and the NH Tap Absolute™ Well Water Filtration System are the best defenses against PFAS. With revolutionary filtration technology, these systems contain and remove toxins before they can circulate throughout your home. We've installed hundreds of these systems and have been able to prove time-and-time again that we can consistently remove all detectable PFAS chemicals from your home water.
We strive to provide NH residents with simple options for reliably pure water! Contact us today with any questions you have.
NH Tap provides pfas water testing for all of southern New Hampshire including the following towns and cities:
What's Next?
Get your water tested for PFAS.