Nashua NH water quality.
Nashua, New Hampshire is a small city that sits along the Merrimack River, rich with historical buildings and a rising restaurant scene. It's a central spot to surrounding towns in New Hampshire and Massachusetts alike, with over 80,000 residents and 12,000 companies. Last year, a major sewage spill plagued the Merrimack River, possibly impacting hundreds of thousands of residents that live along it between NH and MA.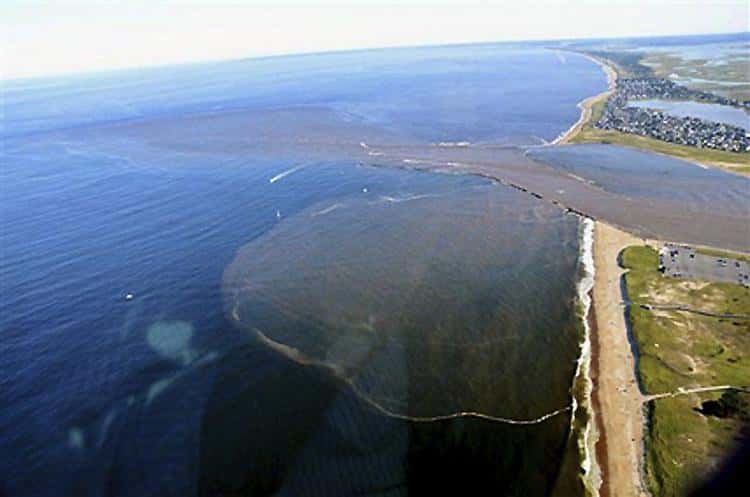 An estimated 600,000 people's drinking water is sourced from the Merrimack River before going through a vigorous treatment cycle, spanning 117 miles between New Hampshire and Massachusetts. In 2018, an unfortunate dumping of 800 million gallons of raw or partially treated sewage water burst into the Merrimack River by consequence of aging pipes that had neglectfully been left unsealed in five separate locations. Contamination by untreated sewage is full of pathogens from bacteria that can cause serious illnesses such as dysentery, hepatitis and other gastrointestinal diseases for those who come into direct contact with the water by swimming, kayaking, or other river water-related activities. Along with consequences that pose risk to human health, toxic algae blooms can form as a result of sewage pollution, devastating fish and marine life by cutting oxygen in water.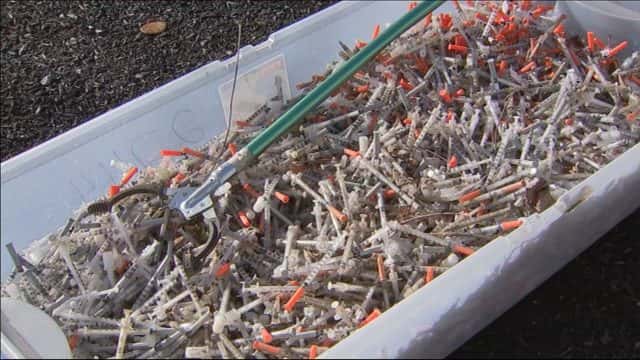 Pennichuck Water is the main water treatment facility for greater Nashua, with water sourced from various rivers such as the Merrimack River, rainfall drains, lakes, ponds, and wells. Surface water is highly susceptible to contamination by factories, hazardous waste, and environmental factors. In order to offset contamination and transform the collected water to meet regulations standards, chemical treatment is used to balance the dangerous substances with less dangerous substances until the water is safe enough for human consumption.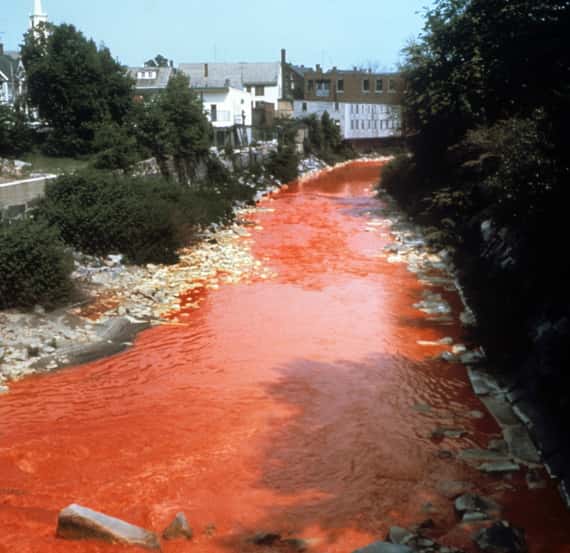 Some chemicals can be more challenging to remove, such as PFAS (per- and polyfluoroalkyl substances), which are man-made chemicals typically found in plastics, food packaging, and non-stick cookware.
PFAS are often linked to:
Low birth weight
Thyroid hormone disruption
Compromised immune systems
In some cases, cancer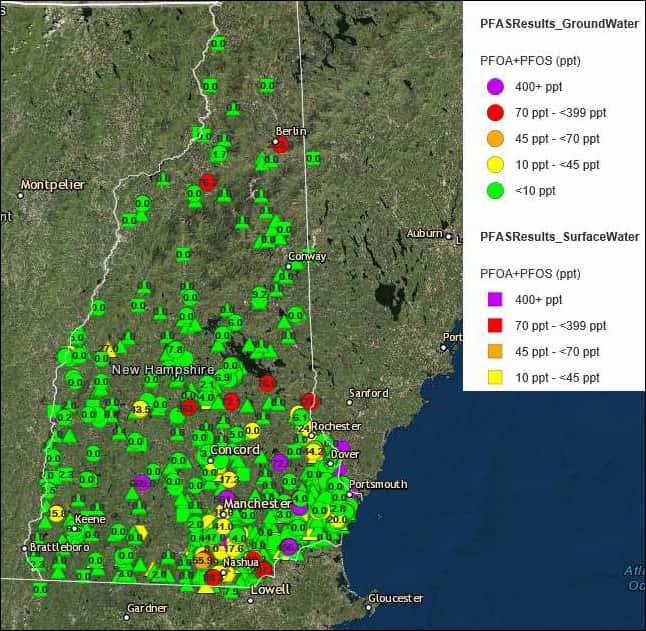 According to the most recent water report by Pennichuck Water, Nashua's public water is above the CDC's health limit of 11 parts per trillion for PFAS, with Nashua's water at 16 parts per trillion. This is a significant increase from recent years, with 9 parts in 2018 and only 5.2 in 2017. Currently, Nashua's northern neighbor Merrimack is going through its own water crisis upstream. The likelihood of Nashua's PFA contamination crisis continuing to worsen in the coming years is very high as polluted surface and groundwater seeps downstream from Merrimack.
Nashua PFOA Contamination Levels
CDC Proposed Acceptable Levels of PFOA: Below 11 parts per trillion
Nashua Levels of PFOA: 16+ ppt as of 2018
NH Tap's recommendations.
Let's get the elephant out of the room first. We understand any skepticism you may have over a water filtration company raising the alarms about a water crisis. NH Tap does stand to profit by selling a lot of home water filtration systems because of the PFOA contamination in Nashua. As a business, we do intend to be profitable. But only by providing the best solution to New Hampshire's complex water problems. Our mission is truly to provide the residents of New Hampshire with undoubtedly pure drinking water at a great price. We intend to revolutionize the way people think about water.
At NH Tap, we believe the key to water purification is to remove pollutants from surface water, rather than add slightly less-harmful chemicals to treat existing contaminants. A whole-home purification system will catch and remove any lingering contaminants within your water and distribute only the cleanest, purest water to every faucet and appliance in your home.
Our mission at NH Tap is to provide access to clean, unpolluted water to every home in Nashua, New Hampshire by using our filtration system that has been specifically designed to remove common water contaminants. You'll find that our long-lasting, single tank unit that fully removes PFAs, lead, and other chemical additives is the answer to ensure your town water is safe water.
NH Tap whole-home water filtration systems.
Because we customize our water purifiers to order, NH Tap has been able to tailor our filtration media to remove the contaminants shown to exist in Nashua's public water and well water.
Unlike most water filtration systems on the market, our unique filtration process has been independently verified to remove all identifiable traces of PFAs from tap water. NH Tap offers free installation on all of our purifiers, a 5-year warranty (including parts and labor), and a lifetime of support.
---
Get the best in public water filtration.
Our NH Tap MainFrame™ Whole House Water Filtration System is customized to order with the correct media mix to remove chlorine, lead, and water treatment chemicals shown to be in Nashua's tap water.
Learn more about the NH Tap MainFrame™ Whole House Water Filtration System
---
Get the best in well water filtration.
Do you or a loved one have a private well in Nashua? NH Tap can collect a sample and get you an independent, third-party lab test on your water quality. Should your well show any signs of contamination, NH Tap can put together the right technology to fix your bad water for good.
Explore our NH Tap Absolute™ Well Water Filtration Systems for private wells.
Explore Your Options
Pure water at every faucet in your home may cost less than you think. Our solutions are superior, and our prices are unmatched. But don't just take our word for it.