So You Bought a Home in New Hampshire That Has Well Water….Now What?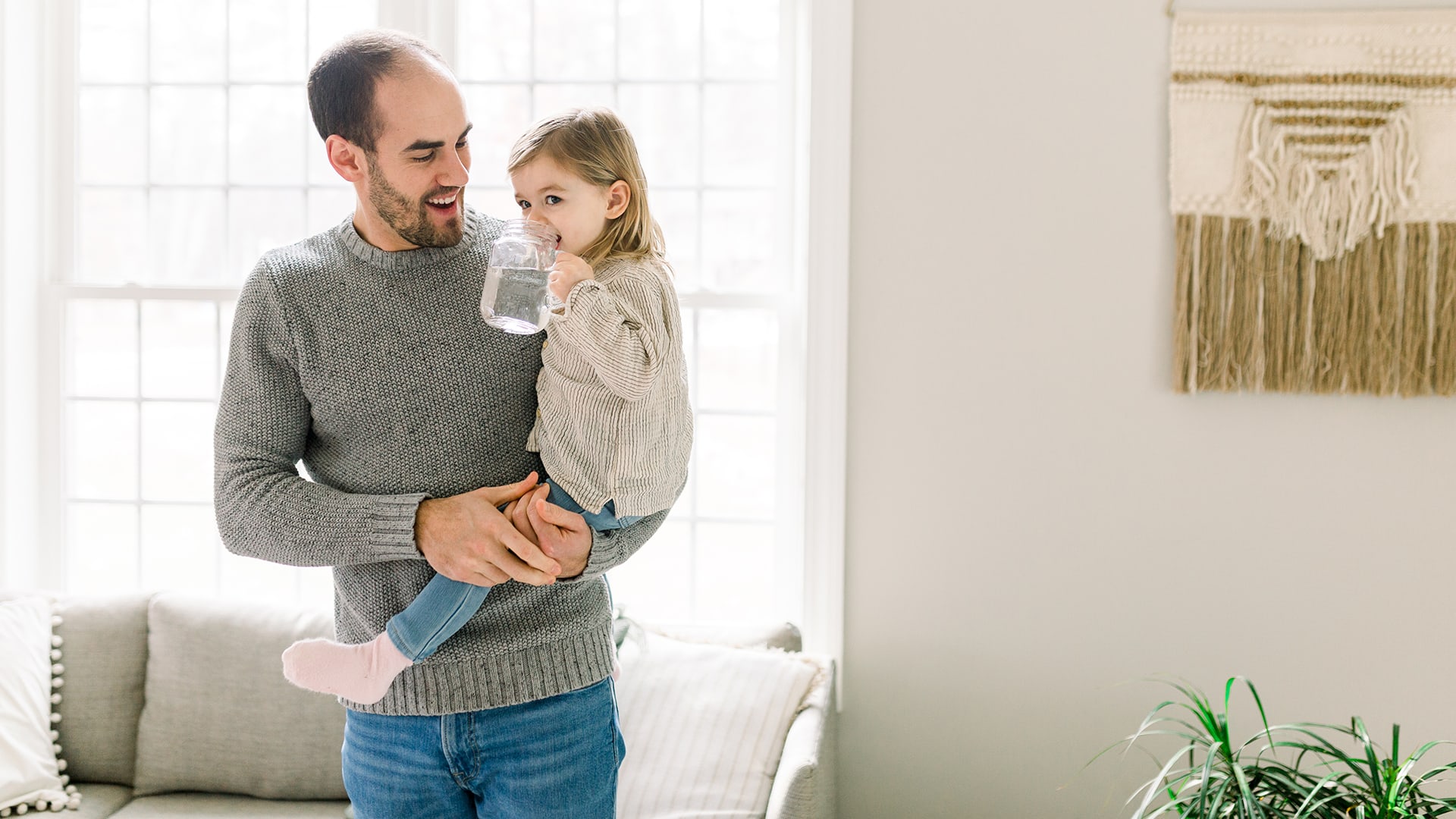 Whether you're moving into a home that's had well water for 50+ years, or you're constructing a new build in a rural area, owning a well water home has its distinct advantages and disadvantages. We want to help you understand the basics of what well water means for you, along with the most important benefits and risk factors.
Owning a Home with Well Water in New Hampshire.
New Hampshire has great access to clean groundwater, which is why almost half of Granite State residents rely on wells for their primary water source. You can celebrate that fact you'll have an almost endless supply of free water (during non-drought seasons), a long life span for your system, and not having to rely on city water that's cleaned with chlorine and the like. But along with the benefits of natural water obtained directly from the source, there are potential contaminants that can hurt your health.
Some of the disadvantages of using well water are —
The number of hazardous contaminants like arsenic, bacteria, and PFAS
Potential pipes and appliance issues with hard water
And often, bad tastes and smells that depend on the natural elements coming in
Thankfully, you can avoid these issues altogether with the right whole-home water filtration system. For now, let's take a closer look at the contaminants, water system components, and well water testing requirements for your New Hampshire home.
Know the Contamination Risks.
Arsenic.Enemy number one is clearly this element. According to the state, 1 in 3 NH wells has high levels of arsenic. But from the latest numbers we've been crunching, we've seen up to 1 in 2 homes dealing with some level of arsenic in their wells. This issue is widely known to contribute to NH residents having the highest rate of bladder cancer in the US, as well as adverse birth outcomes, childhood health problems, and more deaths from cardiovascular disease due to this elemental exposure.

NH took a proactive stand on this health hazard and changed the regulation level from ten parts per billion (ppb) to 5 ppb. While this does mean a lot of retesting and reformulating for New Hampshire water, it's a huge benefit to the families living and growing in our great state.

NH Tap Tip: If you're buying or looking to retest your water, we offer a free arsenic test to ensure you and your family are at this new level and can provide the right solution to fix your arsenic problem.

PFAS. Coming in at a close second, per-and poly-fluoroalkyl substance (PFAS) threaten NH state waterways and groundwater. Unfortunately from Merrimack to Portsmouth,  some companies have been spilling chemicals onto our land and into our water for generations. The state is doing what it can, but the chemicals are still in our environment.

NH Tap Tip: To save you money on finding the PFAS levels in your home, we take a look at the known levels from various homes in town and give you a pretty good look at the numbers in your area.

Bacteria. In every well, bacteria can always be a potential. If your home tests positive for Total coliform, that strain won't hurt you. But when that can get in, you'll know that dangerous bacteria can also get into your water, like e.coli from fecal matter or cyanobacteria (blue-green algae) from ponds and lakes. Homes at risk of bacteria can use UV light addition to the whole-home filtration system.
Hard Water. While hard water minerals generally won't hurt your health, they may have more unpleasant side effects on your home. Calcium and Magnesium levels can create limescale in your pipes and appliances and on your fixtures, causing needless cleaning time and a less effective clean throughout your house.
Iron. In small amounts, Iron in your water can be good for your health. But once you get past a certain point, your water will leave orange staining and other unpleasant side effects.
Manganese. When too high in your water, this element will leave brown staining, a weird smell, or an unappealing taste to your water.
Drought. The last thing you'll need to watch out for is drought. When rain is scarce, the groundwater can be more susceptible to some elements and contamination — and when it's really bad, some people's wells have dried up. Thankfully, NH usually doesn't have an issue with drought, like it did in 2020-2021.
Understand Your Well Water System Components.
If you're buying or building a home with a well, it's always good to have a handle on the parts that go into your system. Typically, a well consists of a pressure system drilled outside into the groundwater through bedrock. As it is pumped into the house, it becomes pressurized in the tank, which then can be distributed throughout the home approximately 200 – 1000 feet.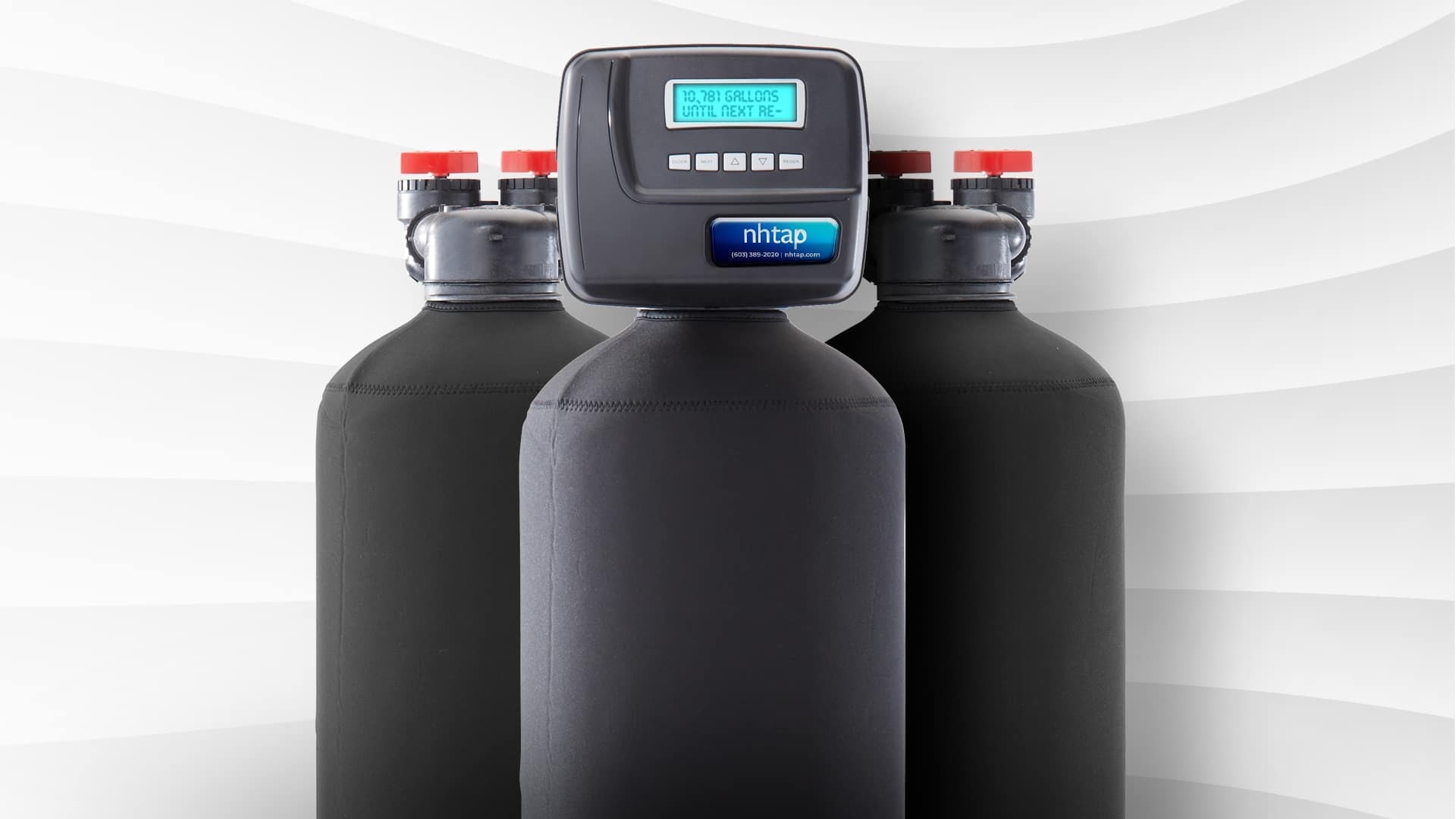 If you decide to go with a whole home water filtration system, it will be installed next to your water tank, purifying your water before it enters your home, keeping your pipes, appliances, and water supply free of contaminants and potential plumbing issues.
Expert Well Water Testing for New Hampshire.
NH Tap tests well water to get its precise chemical makeup. Some of the testing results come back on-site, but when it comes to arsenic, those tests are sent to a third-party lab for independent testing. When the test results come in, if you have arsenic and other chemicals or natural elements in your water, we will provide a quote for remediation and permanent filtration.
Most New Hampshire well water testing only lasts 20 minutes.
Our free water test includes pH, iron, manganese, hardness (calcium), total dissolved solids, and arsenic.
We can provide additional testing at a discounted lab cost.

Bacteria: $50
Radon: $50
PFAS: $350
Take steps to get the cleanest, purest well water for life! If you need a whole-home well water filtration system solution, NH Tap can help you reduce your family's toxic exposure by over 99%. Contact us today to schedule your water quality test!
---
Return to Articles