FHA Loan Water Test Requirements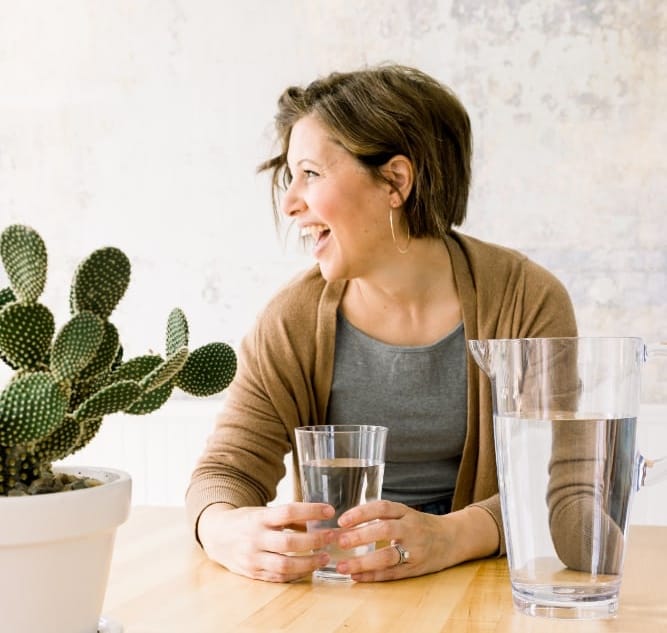 When you want to purchase a home in New Hampshire, sometimes a Federal Housing Administration or FHA loan can benefit you. Their significance in home financing is that they can help a family get mortgage insurance on a single-family, multifamily, hospital loan, or manufactured home. With lower down payment and credit score requirements, you may be able to qualify for this loan, while a conventional loan may not work. There are some things to consider when it comes to accessing this loan with your specific water quality needs.
Understanding FHA Loans in New Hampshire
FHA loans were designed To provide a viable option for people who may not qualify for a conventional loan. The Federal Housing Administration (FHA) insures these loans, which means that they are backing your homeownership. Along with the preapproval process, reviewing your debt-to-income ratios, different closing costs, and more, there is so much to consider when choosing if the FHA loan is right for you. One thing that will definitely come up is the property appraisal and inspection in the FHA loan process, including water quality, if you are looking at a home with well water.
Water Quality and FHA Loan Requirements
The aim of water tests is ultimately to ensure the health and safety of occupants. For your FHA loan, the federal housing Administration does have specific quality requirements to make sure that the water flowing to the property that is being financed does meet the essential health and safety standards. You will find the criteria outlined in the FHA's minimum property requirements or MPR. Here are some of the things they will check in the process needed to obtain your FHA loan.
Adequate supply. The property you're looking at must have enough water supply to meet the entire home's needs. This includes both hot and cold water for the number of people that will be living there.
Potability. The water coming into the home has to be safe for drinking, cooking, and cleaning. There should not be harmful contaminants like bacteria, chemicals, or viruses, which could pose a health risk.
Proper Drainage. The home and property should be able to function well without accumulating water in various string systems. This is to avoid mold and other things that could damage the property later on.
Specific Water Test Requirements in New Hampshire
In New Hampshire, the state does set forth water quality requirements when purchasing a home, which is regulated by the New Hampshire Department of Environmental Services or the NHDES. With the current issues they have been facing with PFAS, arsenic, and other issues around the state, here are some of the critical water quality requirements that they are looking for:
Bacteria standards. The water in your home must be free from harmful bacteria, such as coliform or E. coli. You definitely will need to do bacterial testing in the home-buying process.
Chemical standards. A maximum contaminant level is listed for different chemicals and substances in your water. They will look at arsenic, nitrate, radon, lead, and other substances that could harm your health.
Well water Construction standards. The state will also assess the quality of the construction of your water well. They will examine the casing materials, depth, grouting, and wellhead protection.
Common Water Contaminants and Their Implications
When you're looking at well water quality, there are quite a few various contaminants that are common in the state of New Hampshire. Here are some pollutants you may find in your water and how they would implicate your health.
Lead from natural sources or old pipes. This metallic substance can cause developmental issues in children.
PFAS/PFOA. Due to the different NH manufacturing spills using PFAS-laden products, this "forever chemical" can negatively impact your health, from cancer to endocrine issues.
Bacterial contamination. In wells, bacteria can start growing and cause severe medical problems.
Arsenic. This element is found in 1-in-3 wells and comes straight from NH bedrock throughout the state groundwater.
Radon.This is another odorless and colorless gas released from bedrock into homes and water supplies.
Pharmaceuticals. These chemicals can enter the water supply when people inadequately dispose of them.
Pesticides, Nitrates, and Chloride. When salt from the roads and septic systems enters the water supply, it can lead to health and fertility/growth issues.
Fluoride. Having an excess can cause discolored teeth, bones, and other health issues.
Conducting Water Tests for FHA Loan Approval
Hiring a certified water testing professional to review your water quality with you is essential! During the appraisal process, see if you can identify the company you would like to use, ensuring they will have good options for your family if you need a water filtration system.
When they come to do the assessment, this is the process that they will take:
Appraisal. The first step in the FHA loan process will be having an FHA-approved appraiser come out to see your home and assess the water quality.
Water Sampling. The appraiser or a third-party inspector that you choose will take the water samples for testing. They will typically need to be sent to a certified lab for analysis, which will provide a report used to assess the water quality results.
Evaluation. The water quality results from the lab work will be evaluated with the FHA's water quality requirements. If it does not meet the standard, you may need remediation or a water filtration system installed, bringing the water supply to the standard.
Final Thoughts on the FHA Loan and Water Quality in New Hampshire
NH Tap can supply a range of water tests (some that are free) to check the exact levels of contamination, so you can find out what filtration solution would best serve you. The NH Tap team supports our NH neighbors by helping you learn about your water needs. Because we tailor-make our water filtration systems for New Hampshire water, we deliver suitable filtration media to remove contaminants specific to your private well water.
We offer —
Free installation on all of our filtration systems
5-year warranty (including parts and labor)
A lifetime of support
Ensuring that you have safe water starts with understanding the water quality problems in your town and, more directly, your home.
Get New Hampshire's best well water filtration.
If you do have water quality issues when you come to get your FHA loan, NH Tap can help you and your family gain peace of mind and enjoy delicious, pure water for years. NH Tap developed whole-home filtration systems that eliminate 99.9% of common water contaminants, including PFAS. Our long-lasting, single-tank units are relatively compact and installed on-site, helping your family avoid everything from heavy metals and chlorine to industrial chemicals and more — giving you the purest water for your home.
Schedule your water test today.
---
Return to Articles