VA Loan Water Test Requirements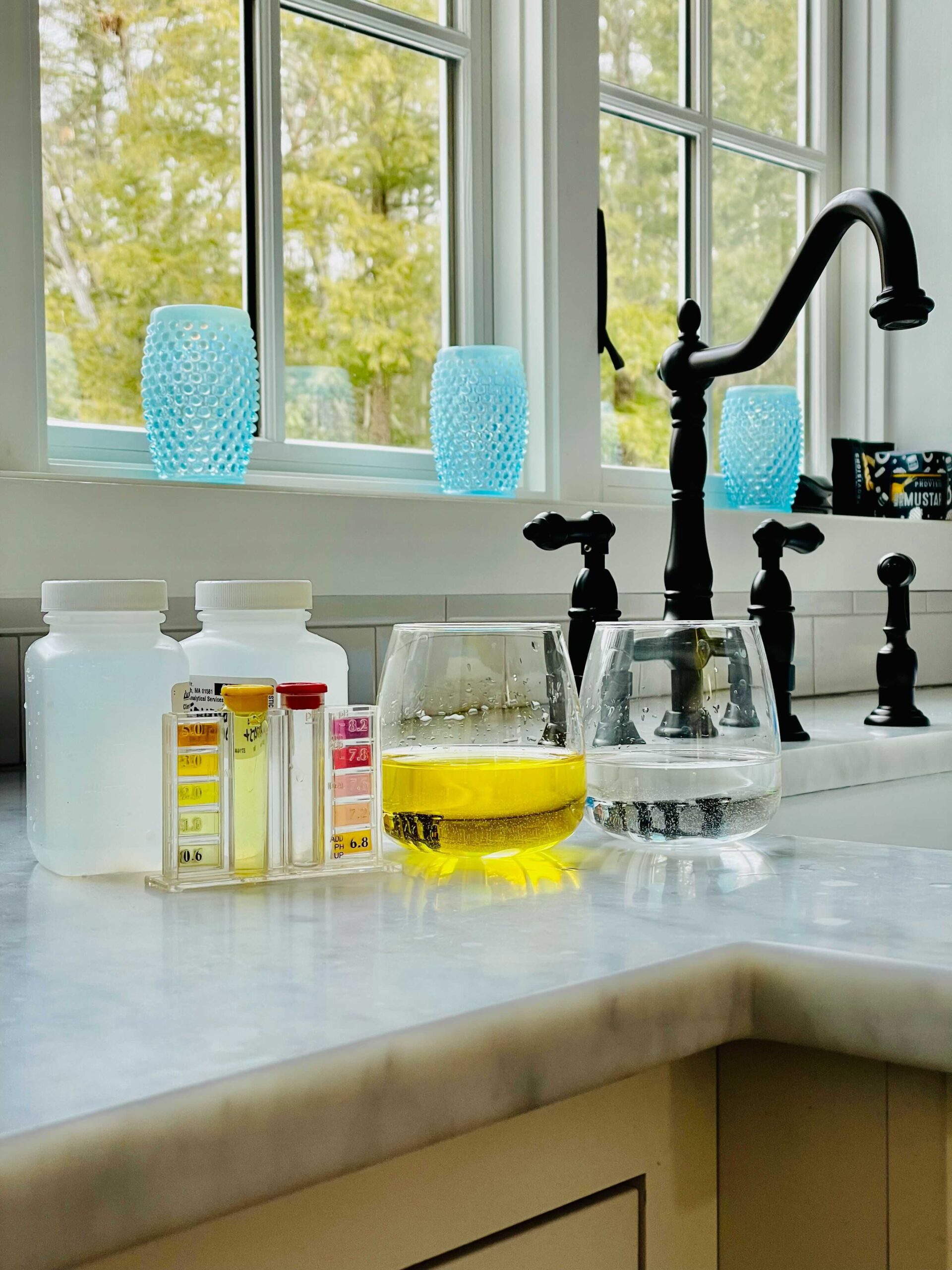 If you or a loved one served in the military, you may be considering the VA loan program in your search for a new home! This loan program aims to help those who have served our country to finance their home purchase. It does have specific terms and an interest rate that can be considerably lower than the interest rate the rest of the country looks at. While there are many benefits to getting a VA loan — there are also stringent guidelines for the inspector, including the home's plumbing system, electrical, roof and foundation, heating and cooling, and water supply. As a veteran looking to buy in the Granite State, it is important to get your water tested by a reputable company in your search for the right place to live!
Why water testing is essential for VA loan eligibility.
Water testing is an important part of the home-buying journey for all Americans, but specifically for those using a VA loan to purchase a home on well water. The VA does have Minimum Property Requirements (MPRs) for water quality and safety. Since nearly half of the homes in New Hampshire depend on well water, those looking to purchase a NH home with this water source will have to verify that the property verifies health and safety requirements before closing on the loan.
The test must be conducted within 90 days, requiring you to use a professional company to source a water test. If you're concerned about the cost, know that while you may need to cover the price upfront, you may be able to seek reimbursement from the seller during cost negotiations. Thankfully, an independent VA appraiser will assess this as part of the appraisal process, which includes all the other features of the home's valuation.
Types of water tests for VA loans in NH.
Some potential health hazards they will be looking for include lead, arsenic, coliform bacteria, nitrates, PFAS, and more. The VA is ultimately looking to see if your water is safe for drinking and meets basic federal/local health requirements. Private water wells that fail to meet national or local safety standards must be treated before passing the test and moving your loan forward. While this can temporarily put your home-buying experience on hold, ensuring you have clean water is vital.
Finding a qualified water testing service provider.
Typically, all water tests have a baseline that they are looking at, and these main components determined by the EPA are bacteria, lead, pesticides, nitrates, nitrites, chlorine, hardness, and pH. If you're looking at a well-water home, you would also want to assess PFAS. To find a qualified water testing service, be sure that they can complete the test quickly and explain to you the water test results concisely and clearly.
Various water contaminants that can be found in a VA loan water test.
The team at NH Tap enjoys testing water, helping our neighbors with their water concerns, and explaining their options to move forward and have clean water. Here are some of the most common contaminants in well water and the reasons you want to avoid them:
1-in-3 home wells contain arsenic, a tasteless, odorless, and colorless carcinogen. This toxin can cause health issues, from heart disease and diabetes to certain cancers over time.
These contaminants are simply irritants — they don't harm you physically but can cause daily stressors, from stained and spotted dishes or laundry to unnecessarily high water bills from pipe issues.
This chemical causes that rotten egg smell in your water — avoid the stench and the potentially expensive damage to your pipes and fixtures by eliminating this naturally-occurring element.
From dry skin to cloudy glasses and excess soap scum, hard water creates everyday irritations that you can eliminate quickly.
Corrosive Groundwater can seep lead or copper into your water or cause plumbing issues. Ingesting lead or copper can cause health issues varying from stomach problems to cognitive impairment.
PFAS is an artificial chemical byproduct that is called the "forever chemical" because it does not break down. Exposure can cause cancer, liver damage, decreased fertility, and increased risk of asthma and thyroid disease.
What to do if water test results reveal contamination when applying for a VA loan.
If you find contamination in the new home's water supply, you would need to start the process for remediation, which often includes installing a whole home filtration system. You cannot move forward with your loan until the water test comes back clear, showing that remediation has worked.
You can look at the various options, from carbon filters to reverse osmosis, but for New Hampshire water issues, we always recommend our own proprietary whole-home water filtration system. This filtration system was created by our owner, Keith McDonald, a Jeffrey native who understands how important it is to have clean water. After spending years working in the water industry in Florida, he came home to see that our home state's water environment was struggling. Based on the oval in Milford, NH, he and the team have made it their mission to provide our NH neighbors with the purest and most straightforward solution to eradicate these contaminants. We can proudly say that these filtration units are capable of lasting a lifetime.
Because water testing for VA loan eligibility is so important, we recommend you get it taken care of as soon as you can to avoid any delays in purchasing your home.
---
Return to Articles